GRADE 8 ONLY (students going to 9th grade)
Summer Bridge Program
(click on the link below to register)
---
GRADES 3-7 Summer Opportunity for Academic Review
(S.O.A.R.) Registration
(click on the links below to register)
---
(click on the link below)
---
(click on the links below)
FINAL REPORT CARDS WILL BE AVAILABLE ONLINE ON TUESDAY, JUNE 16th!
___________________________________________________________________
A Message from Principal Taylor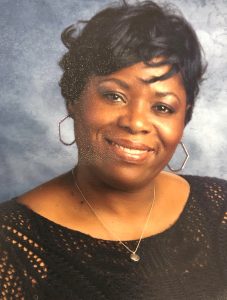 Dear Gideon School Community,
Last week, our governor announced that schools will remain closed for the remainder of the school year and we know that this is unsettling news for our entire school community.
It seems as if the world as we know it is changing daily, and I wanted to touch base with you today on a few important things. First and foremost, be assured we are doing our very best to maintain a sense of normalcy as the school district transitions to a digital instructional platform.  We know our students have many questions, and we know you are doing your best to care for them academically and emotionally.  I want to assure you that Gideon is doing its absolute best to ensure academic instruction will continue in a manner that represents the high standards Gideon holds.  What this looks like, 90% of our student population received a chromebook, teachers have set up their distant learning classrooms, staff have posted their office hours, and district-wide food distribution sites are in place.
How You Can Help
Parents and Guardians are critical partners in this new way of learning.
Monitor District communications for up-to-date information regarding the school year.
Visit our school website for resources and up-to-date information on distance learning.
Ensure that your children know their usernames and passwords for instructional resources and encourage their participation in distance learning offerings as able.
Maintain communication with your children's teachers and school counselor.
Engage your children in conversations regarding assignments.
Monitor time spent engaging in online and offline learning.
Support your children's emotional balance by providing time for physical activity and play.
We recognize that each family is navigating unique challenges, so we hope that this guidance will support you and your family as we figure out distance learning together.
As a reminder, call your healthcare professional if you feel sick with fever or cough; have difficulty breathing; have been in close contact with a person known to have Coronavirus; or have recently travelled — nationally or internationally — from an area with the ongoing spread of Coronavirus.  Moving forward, health authorities may issue new guidance, and I encourage you to check the School District of Philadelphia website on any impact it may have on our school community.
Stay Well and Be Safe!
Principal Taylor
Our Vision Statement
At Edward Gideon, we will work collaboratively with the community and stakeholders to provide skills and resources for our families to become effective leaders, engaged citizens and life long learners.
Our Mission Statement
At the Edward Gideon School our mission is to provide our students with a caring and collaborative learning community, that ensures every student will discover their potential and achieve readiness for college and career pathways.