A Message from Principal Taylor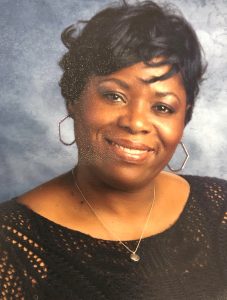 Dear Edward Gideon Families:
Welcome back! Or, if you are new to our Edward Gideon family, welcome and thank you for choosing our amazing school for your child's education. I hope you are enjoying a wonderful summer and are ready to start a new school year on September 3rd.
Last school year was filled with lots of fun learning experiences and student successes. Here are a few of our favorite memories:
●      Our 6th grade students created an asset map for zip codes 19121 and 19132, which highlighted community resources e.g., supermarkets, historical sites, public safety, etc.
●      First Mondays – a community resource fair that includes cooking classes, yoga, job training, utilities support, etc. during the hours of 4:30-6:30 pm on the 1st Monday of every month.
●      Grand Opening of "The Clinic at Gideon" spring 2019, which provides social/emotional and healthcare to our students and surrounding schools.
We are already gearing up for an incredible new school year. Our teachers have attended training sessions to better help all students learn and grow. Our front office team is updating student files and ordering new materials. Our hard-working custodians have spent the summer cleaning our school. And, our cafeteria workers are preparing to serve your children delicious, healthy and free breakfast and lunch each school day.
We're also delighted to welcome a few new additions to our staff:  Katrina Barnes – Middle Years, Lisa Marie Barlow – grade, Margaret Clerkin – grade, Shirley Padgett – grade, and Sheileana Powell – grade.  To support the work of our teachers we welcome Yvonne Bey, Student Support Assistant. Our new social emotional staff members are:  Gwen Gormley, Behavioral Consultant and Kellie Smith, Case Manager.  These additional staff members will help strengthen the school culture and learning environment.
We are investing in a safer, healthier and more inviting learning environment for students and staff for it has been a top priority this summer. We've conducted water quality testing to ensure safe drinking water and beautification to our school grounds, which includes a spectacular fruit and vegetable garden.
Be sure to visit www.philasd.org for important back-to-school information such as how to get a Philadelphia School Trans Pass and a list of vaccines your child will need to attend school. I also want to invite you to attend our Back-to-School Night on Tuesday, September 17th from 6:00 pm – 8:00 p.m. This will be a great time to meet teachers and other families, and learn more about the new school year.
All of us at the Edward Gideon School look forward to welcoming students back to school on Tuesday, September 3rd, and working with our families and community to support high-level learning. As always, please feel free to reach out to me at 215-400-7360 with questions or concerns. Together, we can make this school year our best one yet!
Our Vision Statement
At Edward Gideon, we will work collaboratively with the community and stakeholders to provide skills and resources for our families to become effective leaders, engaged citizens and life long learners.
Our Mission Statement
At the Edward Gideon School our mission is to provide our students with a caring and collaborative learning community, that ensures every student will discover their potential and achieve readiness for college and career pathways.